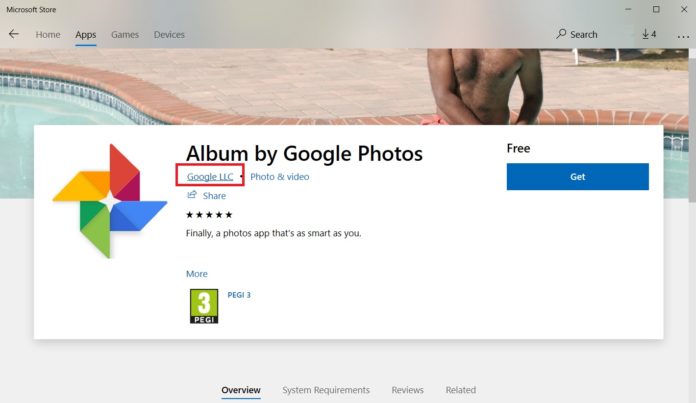 It's no secret that Google doesn't offer its apps through the Microsoft Store but there are some third-party developers who are trying to publish Google web apps in the Windows Store.
It looks like someone has managed to trick Microsoft's certification as a developer has published an app "Album by Google Photos" under Google LLC name in the Windows Store (Microsoft Store).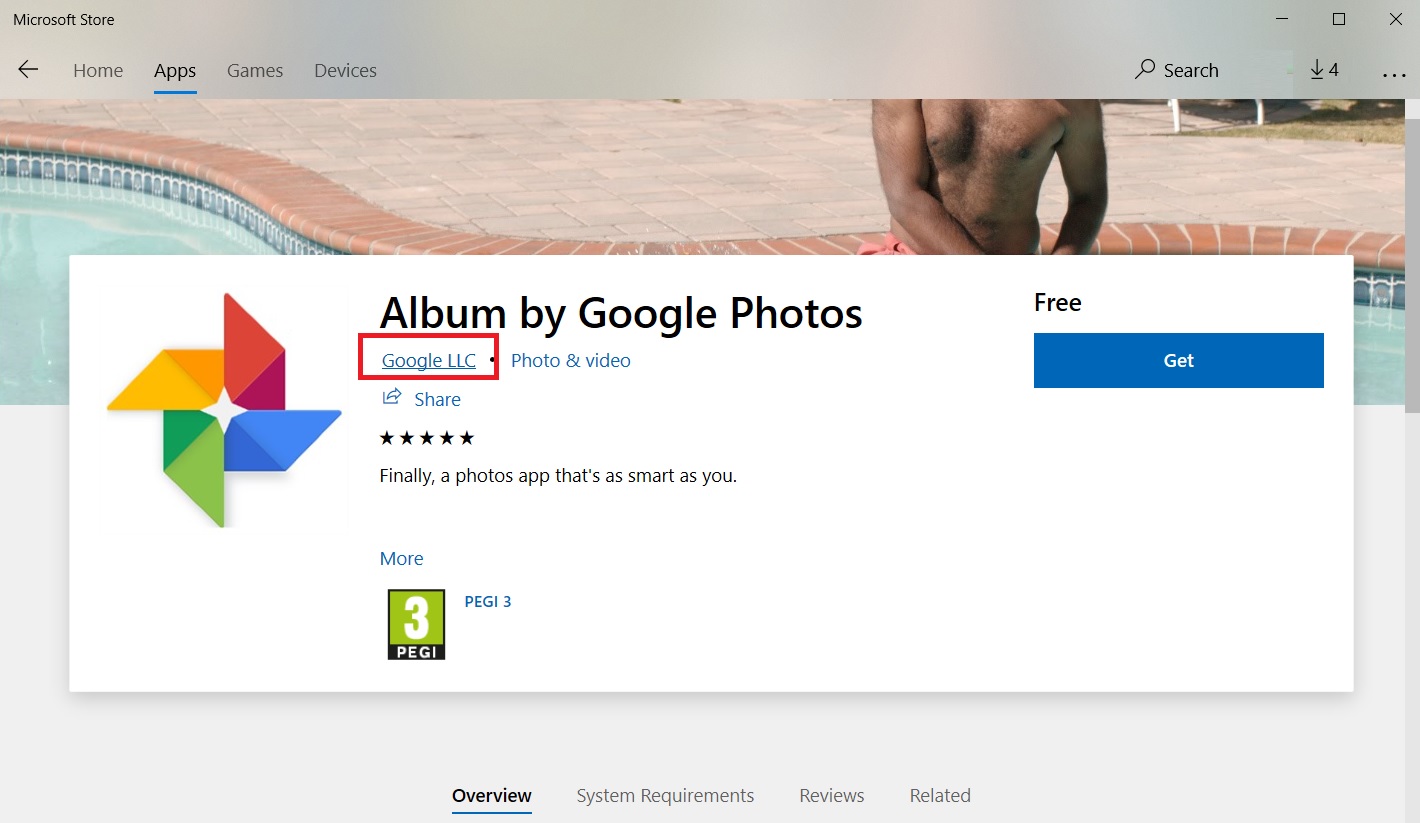 Note that this is an unofficial app and it's NOT developed by Google but the developer has used Google LLC as publisher name and somehow they managed to trick Microsoft.
You can find the Store listing here.
It's important to understand that "Google Inc" is the official Google publisher on the Microsoft Store so any apps published by Google LLC or similar name is fake. We installed the app on our system and we discovered that some evidence that confirms the app is fake.
Why it's fake?
Album by G Photos is not available for Android.
Published by Google LLC while the official publisher is Google Inc.
The app was published in May 2018 and Google hasn't confirmed it anywhere.
The resource bundled with the app is Google Photos logo, rest all are accessed via the web.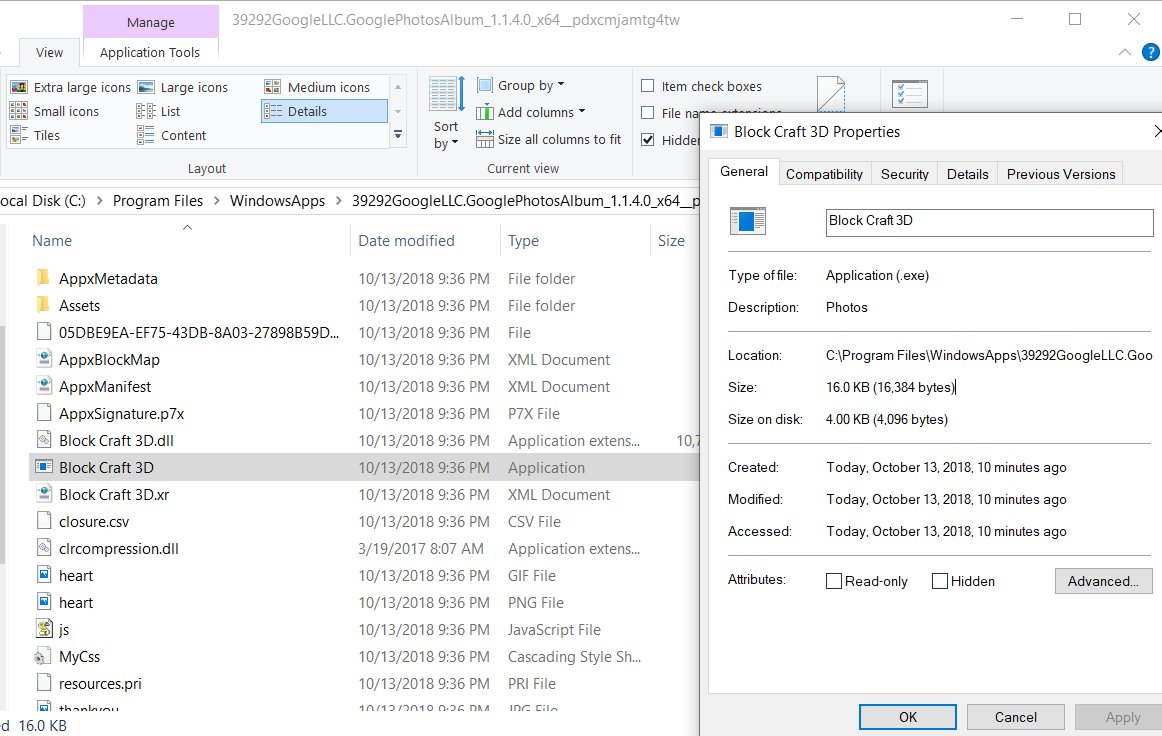 The package comes with "Block Cart 3D" exe which is a game that throws below message:

And there are ads too.
Album by Google Photos is a progressive web app and it's available for Windows 10 devices such as HoloLens, PC and Hub.