Google ignores the Microsoft Store and you won't find official YouTube and other apps in the Store. Some third-party developers have been trying to publish Google web apps in the Windows Store.
An app called 'Album by Google Photos' recently landed in the Microsoft Store and publisher is Google LLC. It looks like a legit application as it uses the official description and marketing images used by Google. The Store listing also has a link to Google's privacy policy page.
Is the app legitimate? No, and you should not download it.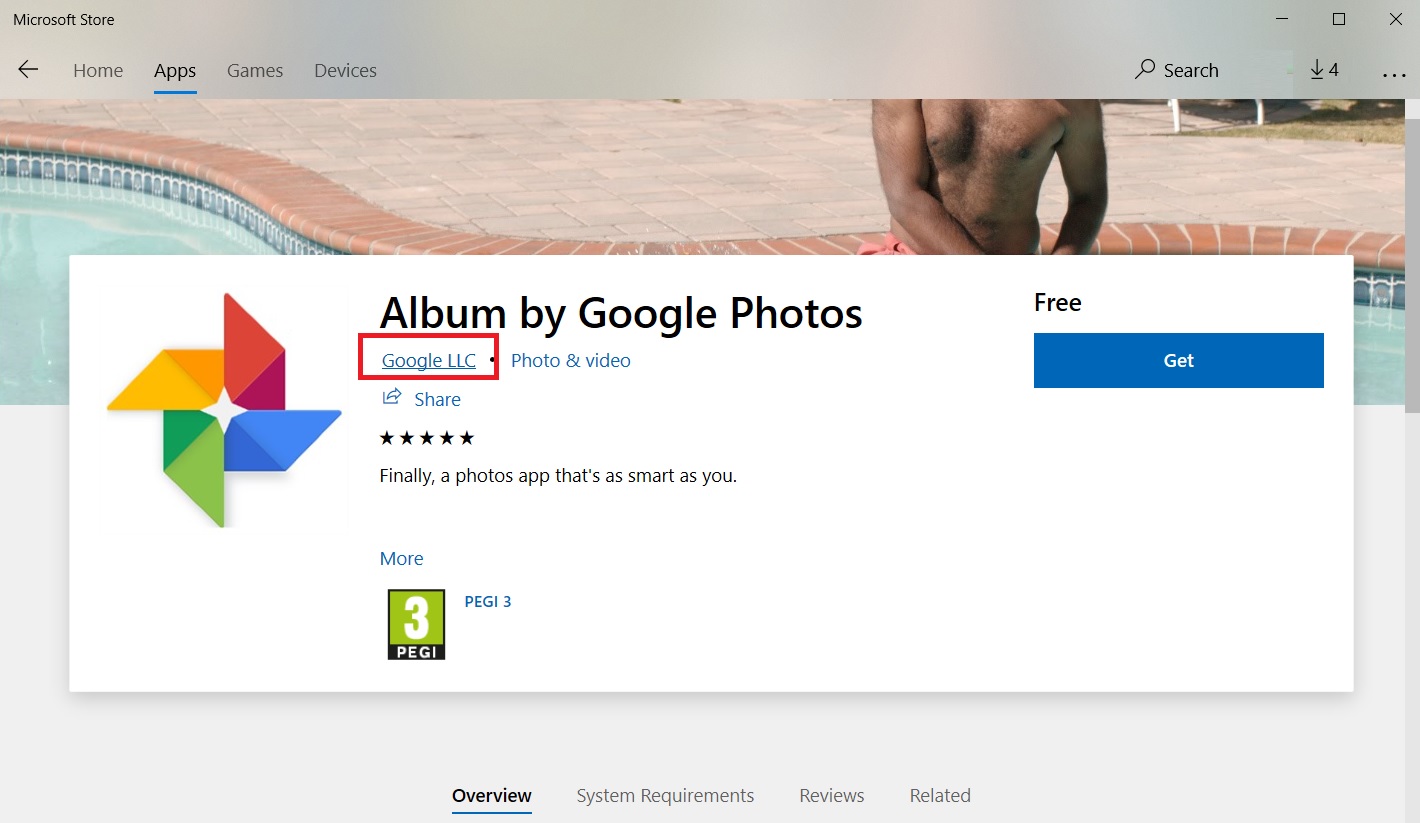 A random developer has ported the Google Photos PWA with stock photos to look exactly like the original app. As per the comments on Store and Reddit, the app is bombarding users with ads (or worse, malware).
You can find the Store listing here.
It's important to understand that "Google Inc" is Google's official account on the Microsoft Store. The apps that Google published over the years use 'Google Inc' account and not Google LLC.
We installed the app on our test machines and discovered some evidence that confirms the app is fake.
Album by G Photos is not available for Android.
The app has been published by Google LLC, but Google's official account name is Google Inc.
The app landed in Store in May 2018 and Google never announced it on a public platform.
The fake app is a web wrapper and it loads the Google Photos website.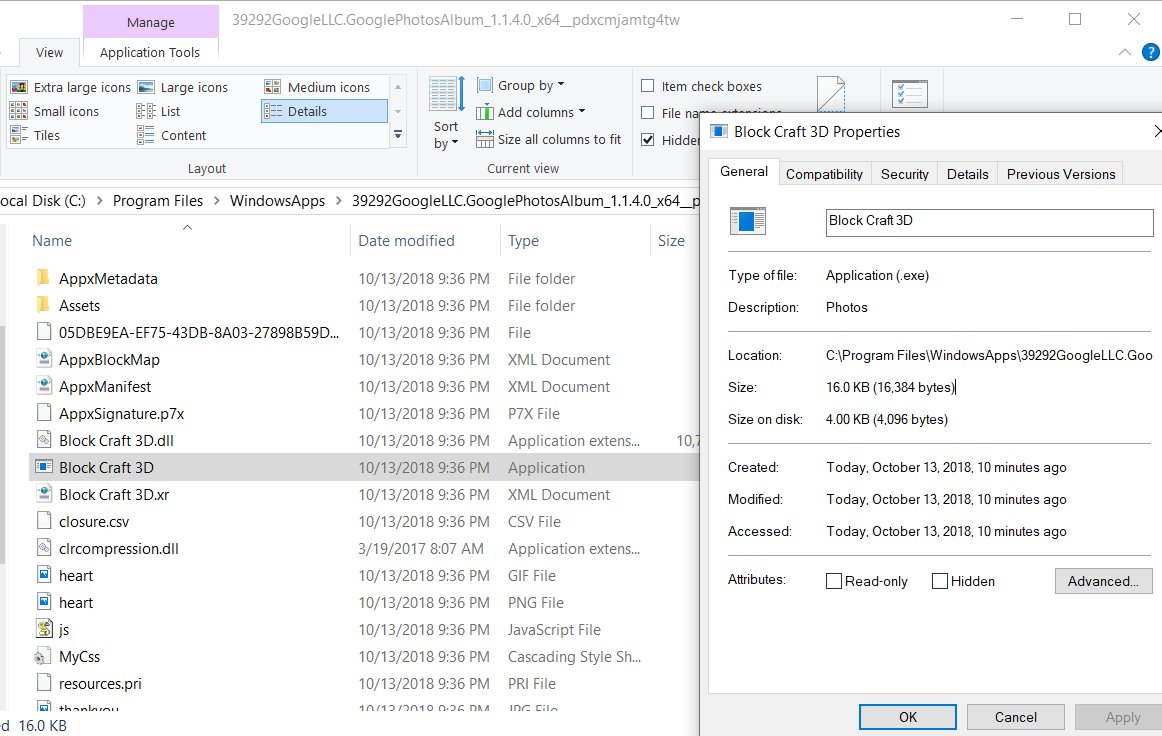 Surprisingly, the package of the app includes an executable file "Block Cart 3D" and it appears to be a fake game that renders the following message:

Fake Android apps in the Play Store is a bigger problem. Fake apps in the Google Play Store are created by random developers and such apps look exactly like popular apps.
Microsoft Store policies are strict and it has fewer fake apps. The app has already been reported by users and it is likely that the app listing will be removed soon.